9 Incredible Unique and Original Airbnb Listings
The rise of vacation rental listings around the world has given way for Airbnb hosts to get creative with their properties and what they offer guests.
Whilst each Airbnb listing is unique in its own way, there are many Airbnb rentals that take uniqueness to the next level!
Here are some of the best Airbnb that offer you a special experience virtually impossible to replicate!
Eco-Friendly Bamboo House, Bali
Starting in Asia we have one of Airbnb's top eco-friendly accommodations. This is found in a cottage in Bali. Located in a secluded rice field is an open-air bedroom woven entirely from bamboo!
The Airbnb comes with a mini loft, a modern bathroom, and a unique outdoor area outfitted with a hammock and fire pit to give guests an unmissable experience.
Bear in mind that the property focuses on the outdoor experience, which means you'll get as close to nature as possible. They are also pet friendly, which is a bonus as it can sometimes be difficult to find a unique experience that accepts pets.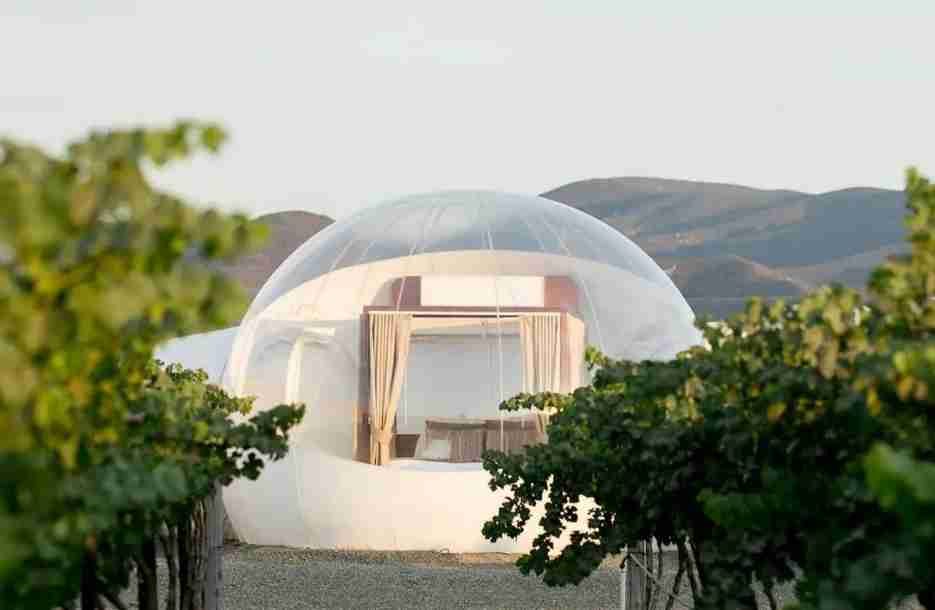 Moving over to central America we find one of the only Airbnbs to be found in Mexico's wine region. Hotel Campera is a bubble suite situated in a vineyard!
This unique Airbnb contains 12 separate bubble rooms surrounded by vines, each with a bed, bathroom and all necessary amenities. It's like living in a tiny house, but instead it's a literal bubble from floor to ceiling!
By booking a private room you get a good view of the vineyard during the day and you can even gaze at the stars over a lovely glass of wine at night.
Casa de la Concha, Mexico
Continuing on our Airbnb adventure through Mexico, you can't forget to add the Casa Caracol or Casa de la Concha. It is shaped, unlike most houses, more like those seen in a fictional story.
Two white seashells make up the property: a round crab shell and a multi-tiered shell. Even the interior area and details are made of shells!
In case you want more activity, there is a pool available and a beach area about 15 minutes away.
Skylodge Adventure Suites, Peru
Continuing through Latin America, we make our way to Peru!
If you've ever wondered what it's like to sleep in a bird's nest in the mountains, this unique Airbnb wants to give you that exact feeling.
Unlike a tree house, this Airbnb literally keeps you off the ground. The Deluxe Capsule Contains 3 pods, transparent from floor to ceiling windows, hanging from the top of a mountain in Peru.
The capsule can accommodate 12 people per night.
You have to climb 400 meters via ferrata or hiking trails through zip lines to get there. But once you get to your room, you are greeted with a majestic view of the sky and the valley below you.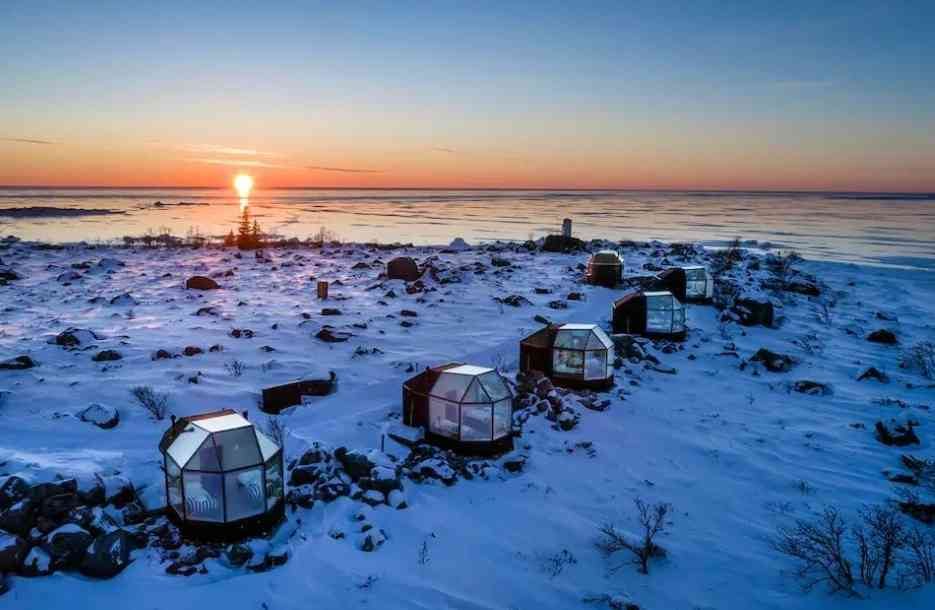 Moving over to Europe and cooler climes, we can see how cold weather doesn't necessarily prevent you from having a unique experience.
For many it is a dream to see the Northern Lights, and even more to sleep with such an incredible view.
The Glass Igloo of Finland Airbnb makes this dream come true, making it one of the best Airbnbs in the area.
Made of heated glass, each igloo keeps you warm and cozy all night long as you take in breathtaking views of the sky, from summer's Midnight Sun to winter's Aurora Borealis.
They also have a sauna and a hot tub, and you can admire the sea and the fauna of the area.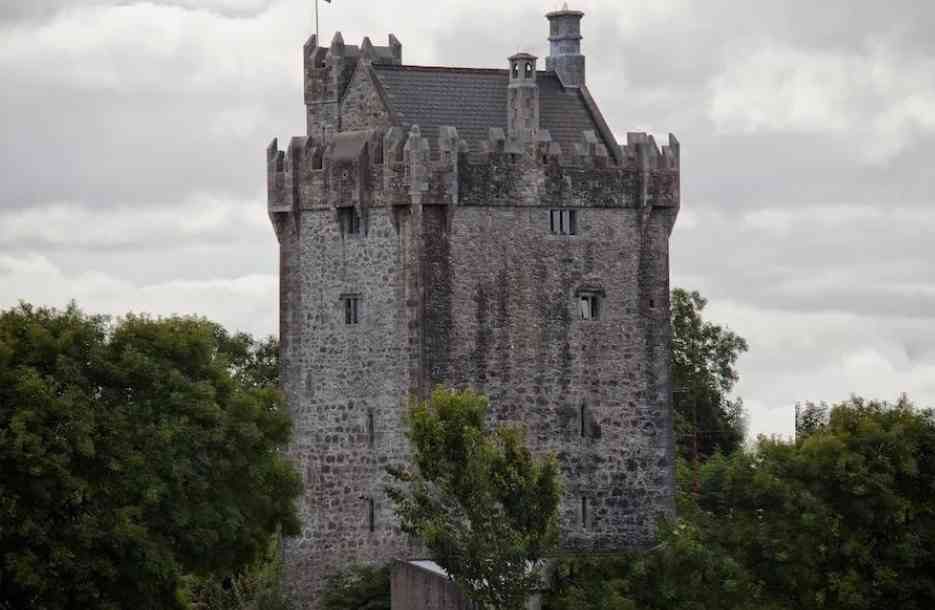 Staying in Europe and over to the emerald isle we visit the land of castles that we've all seen in the movies.
But if you want the full castle experience, this unique Airbnb listing is the choice for you!
The castle was built around 1400 years ago and restored in the last decade to its original state using traditional materials such as limestone and oak beams.
They aim to give you a medieval experience, which means no toilets or showers, multiple spiral staircases, an indoor wood-burning fireplace, plus a few mandatory cobwebs!
Although the property's owners kept the traditional castle, it comes with modern technology for comforts such as solar water heating, Wi-Fi, and more.
Therefore, you can transport yourself back to the past in comfort!
Ireland is well known for its love of potatoes which brings us over to the USA to look at the incredible potato hotel!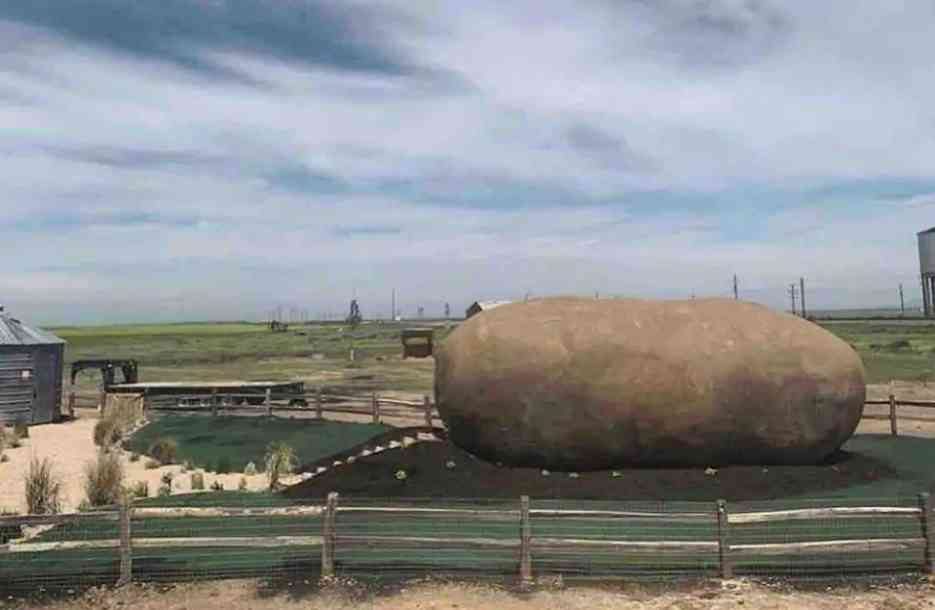 One of the most unique ideas we have come across, the giant potato in Idaho is certainly a stay that you will unlikely find elsewhere!
Resting in a small farm field in Idaho, the potato was transformed into a unique treat for two! This one-bedroom room comes with the amenities you need, like a power outlet, a mini-fridge, a bed, and some entertainment items.
The bathroom is separate and there is no Wi-Fi, so no digging around for passwords! However, they do offer a custom silo converted to a hot tub for guests to spend some cozy time outdoors.
Earthship Studio, New Mexico
If you haven't heard of an Earth House, you might want to check out this special sustainable getaway.
An Earthship in New Mexico sits in a desert, capturing rainwater and absorbing solar energy to generate power and electricity 24 hours a day without using fuel.
It has modern amenities, from Wi-Fi and TV to ovens and a washing machine, and a small dining and living area. In addition, you can enjoy the desert and the mountains that surround you.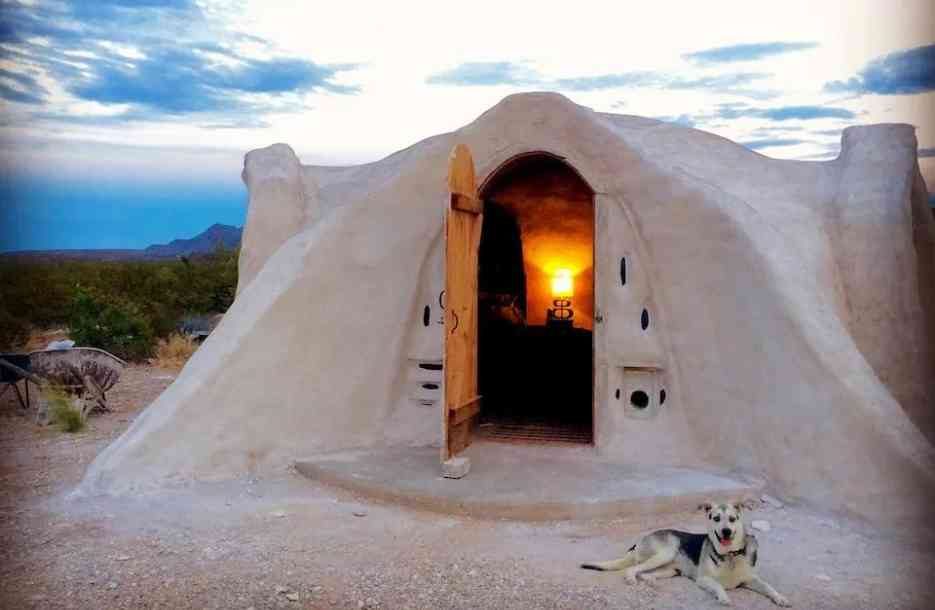 The Adobe Dome House is another off-grid rental property, being a solar-powered, isolated earthen structure. This Airbnb is located near Big Ben National Park. Despite the location, this Airbnb is accessible and won't require you to traverse multiple hiking trails to reach your destination.
It has a majestic view of the sunsets and sunrises, which makes up for the space of the small house. Many recommend it as one of the best Airbnbs for you to spend your time taking in the sights around you.
Although there is not much to do on the property itself, it provides you with the necessary amenities. Your casita comes with Wi-Fi, a fridge, a stove and oven, and other essentials in one room. There is also a swimming pool a few kilometers away.
In Joshua Tree National Park, you'll find a unique Airbnb made for people who want a unique experience in a desert landscape.
You might expect something high-tech at this UFO-shaped house, but they offer just the opposite, with their off-grid-style stay and their solar-powered systems. Only a few of these houses remain, making your visit to Joshua Tree National Park worthwhile.
Nonetheless, they do try to bring you some futuristic stylings in other parts of this Airbnb, like its wireless remote controlled front door, keeping it a top contender on a list of the coolest Airbnbs!
So you can see that there are some incredible stays to be had on Airbnb. What are your favourite places you have stayed or would like to stay?